Handblown and Flameworked ​Glass Art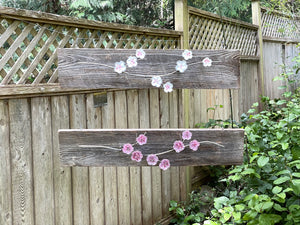 Coming Soon
Cherry Blossom Branches
Wall Mounted and in a Rock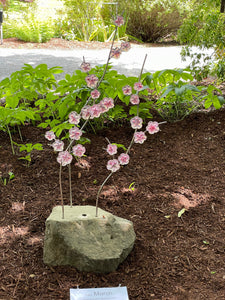 Studio Gallery Open
The studio gallery is Now Open! You can visit us Wednesday-Sunday 12-5pm or by appointment. You can also order online or contact me for custom made pieces.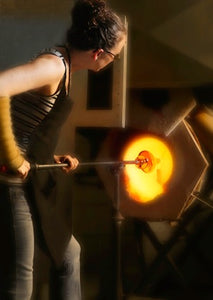 Biography
Tara Marsh was born and raised in rural Ontario, instilling in her a love for the outdoors and nature.
Her success in the Sheridan Institute of technology and Advanced Learning, Art Fundamentals program encouraged her curiosity in the exploration of a new art form in the Glass Studio. After completing three years in the glass program at Sheridan College in 2004, Tara joined a co-operative studio called Glen Williams Glass.
The creative process in her art pieces begins by brainstorming, using the textures, colours and forms of nature. There is a saying bu John Opie that states "Art is more godlike than science. Science discovers; art creates". Working with glass is a science, you never stop discovering the intricate characteristics of glass. In spite of being better able to  understand and control it, the art pieces are often unique and unprediateblae. Tara has developed a love for the medium of glass and continually strives to improve her skills.